Online Soccer Slots: Try One, Try Them All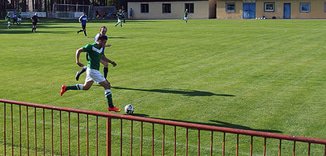 Soccer (called football in some corners of the world), is one of the most popular sports played today. Soccer tournaments gather people from all walks of life, some who like to watch while others enjoy betting on the winner and other aspects of the game. Play soccer casinos slots ate the best sites by visiting topcasinoking for information on how to choose an online casino, the types of bonuses available, and how to use online casino reviews to your advantage.
Regardless of your preference, finding a way to enjoy the game - off the field - is an appealing thought to many. This is where online soccer slots come in. Sound interesting? If so, keep reading to learn about some of the best options available for you to try today.
NetEnt's Football Champions Cub
This particular slot game is inspired by the UEFA Euro 2016 and called Football: Champions Cup. It features five reels and 20 total paylines. The game touts high-quality graphics and realistic sounds that make it seem like you're actually in the stadium and one of the players on the pitch.
With this game you get to pick the national team you want to play for and then get the reels moving to see if you can achieve a winning spin, which puts 400,000 coins in your bank. There are also two bonus features giving you more than one way to win.
Microgaming's Shoot!
Based on the UK soccer magazine that was popular in the 1970s and 1980s (which had the same title), the Shoot! slot game is a Microgaming-powered slot machine. It's designed with an array of icons that portray some of the biggest soccer legends, including Beckenbauer, Maradona, and Pele.
Featuring five-reels and 50-paylines along with five bonus symbols, the opportunities to win are vast. The top prize is 619,000 coins.
Playtech's Benchwarmer Football Girls
Playtech's powered slot, Benchwarmer Football girls features a selection of hot women. You can also choose the lady you want the most and see her on the reels as often as possible during your free spins and receive even bigger payouts. While some call this a bit sexist, the five-reel, 30-payline slot offers exciting game play and the opportunity to win as much as 300,000 coins.
Online Soccer Slots: Get Ready to Play
With online soccer slots, there are more than a few options to consider. Try out the games mentioned here and find your favorite.